Changing Tides: Citizen-Led Action for Pesticide Free Parks
A one-day workshop with Rewild Portland
I'm excited to co-teach this workshop with Tao Orion, author of Beyond the War on Invasive Species: A Permaculture Approach to Ecosystems Restoration. 
Learn about the concerns regarding the use of environmental toxins like herbicides in public parks and natural areas with the hope of generating momentum to build critical mass of public support for pesticide-free initiatives. We will discuss the current state of pesticide regulation, and learn how citizens can take action to steward the spaces where we, our children, and our pets access nature in our neighborhoods.
Sunday, April 30th || 10:00am – 4:00 pm
Trillium Charter School || 5420 N Interstate Ave, Portland, OR 97217
One Day, $55 || Space is limited.
About the instructors: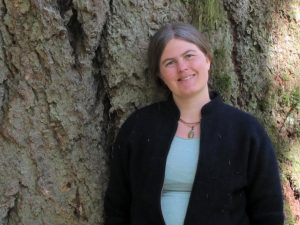 Tao Orion is the author of Beyond the War on Invasive Species: A Permaculture Approach to Ecosystem Restoration. She teaches permaculture design at Oregon State University and at Aprovecho, a 40-acre nonprofit sustainable-living educational organization. Tao consults on holistic farm, forest, and restoration planning through Resilience Permaculture Design, LLC. She holds a degree in agroecology and sustainable agriculture from UC Santa Cruz, and grows organic fruits, vegetables, seeds, nuts, and animals on her southern Willamette Valley homestead, Viriditas Farm.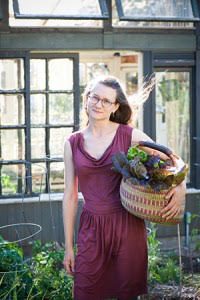 Mulysa Melco is a landscape designer and horticulturist in Portland, OR. Through Resilience Design, her sustainable landscape design and consultation studio, she facilitates urban and rural site design and ecological restoration projects. These 'homesteads and habitats' are multifunctional spaces that aim to foster reconnection between people and our ecosystems. She teaches workshops on botany, permaculture and ecological living skills. Mulysa has a BFA from the Minneapolis College of Art and Design and a Master of Agriculture in Horticulture degree (focusing on landscape design and garden history) from the University of Minnesota – Twin Cities. She interned at the Royal Botanic Gardens Kew in England. In 2014 Mulysa spoke at the National Pesticide Forum about her neighborhood's campaign to become a pesticide free zone.